Welcome to Florence 4D, a research collaboration between the University of Exeter and the University of Cambridge, generously funded by the Getty Foundation.
Discover our urban-scale mapping and modelling platform to experience the potential of new digital technologies to transform how we study Renaissance Florence, contextualizing artworks within an evolving urban environment and through its immensely rich social and cultural record.
Explore our project pages to see the first published results and case studies that adopt a range of digital visualisation approaches and innovative integration of geospatial data and 3D models.
Try out our research on location through our location aware apps on your smartphone.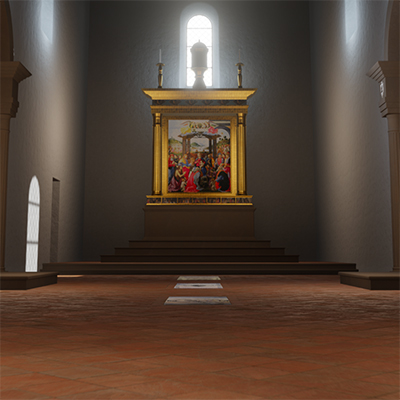 View the models

This work is licensed under a Creative Commons Attribution 2.0 Generic License.